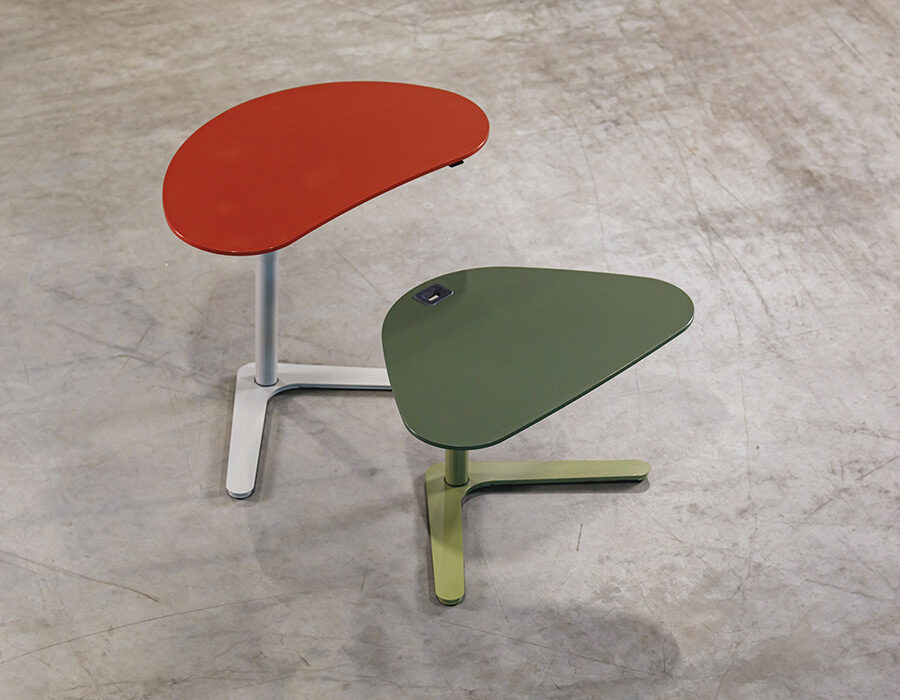 Trailo One
Office Table Program 4.0

TRAILO® One is an object in the Trailo® product family that can be used as a full table but also as a supplement for all other TRAILO® models.
With only one height-adjustable central base in which a castor is integrated, and without the REISS SCHIENE® of the other table models, it is easy to move and flexible to use.
The compact dimensions and the soft shapes of the table tops fit well into homely working arrangements at home or in office lounges.
Assistant: Ludwig Kaimer
Trailo One
Office-Tischprogram 4.0

TRAILO® One ist ein Objekt der Trailo® Produktfamilie, das als vollwertiger Tisch, aber auch als Ergänzung für alle anderen TRAILO® Modelle genutzt werden kann.
Mit nur einem höhenverstellbaren Mittelsockel, in dem eine Rolle integriert ist, und ohne die REISS SCHIENE® der anderen Tischmodelle ist er leicht zu bewegen und flexibel einsetzbar.
Die kompakten Dimensionen und die weichen Formen der Tischplatten fügen sich gut ein in wohnliche Arbeitsarrangements zu Hause oder in Office-Lounges.
Projektassistent: Ludwig Kaimer