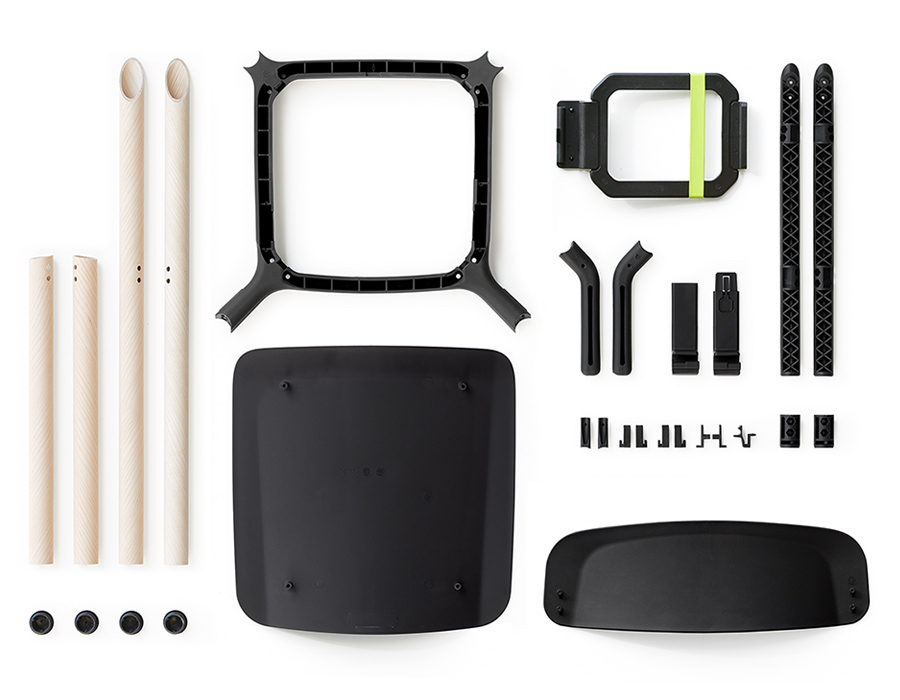 The Making of Penne
All-Round Chair
The hallmark of the PENNE chair is its material innovation: PENNE is the world´s first chair with legs made from laminated wooden tubes (LignoTUBES). As a result the chair is far more lightweight but just as strong as a conventional wooden chair. Conceptually PENNE combines the spirit of Scandinavian chair design with the requirements of the modern contract furniture market. The chair is row- and stackable and certified for contract use. In accordance with the Lammhults design tradition, PENNE was intended as an iconic piece of furniture and a truly industrial product at the same time.
Assistant: Ludwig Kaimer

The Making of Penne
Mehrzweckstuhl
Das Hauptmerkmal unseres Allroundstuhls PENNE besteht in einer Materialinnovation: PENNE ist weltweit der erste Stuhl mit Beinen aus Leichtbau-Schichtholzrohren (LignoTUBES). Als Resultat hieraus ist der Stuhl deutlich leichter, jedoch genauso stabil wie ein konventioneller Holzstuhl. Konzeptionell verbindet PENNE den ästhetischen Spirit skandinavischen Stuhldesigns mit den Anforderungen an einen modernen Objektstuhl. Der Stuhl ist reih- und stapelbar und für den Objekteinsatz zertifiziert. Im Einklang mit der Lammhults Designtradition war es uns wichtig, dass PENNE sowohl ein ikonischer Stuhl als auch ein vollwertiges Industrieprodukt ist.
Projektassistent: Ludwig Kaimer