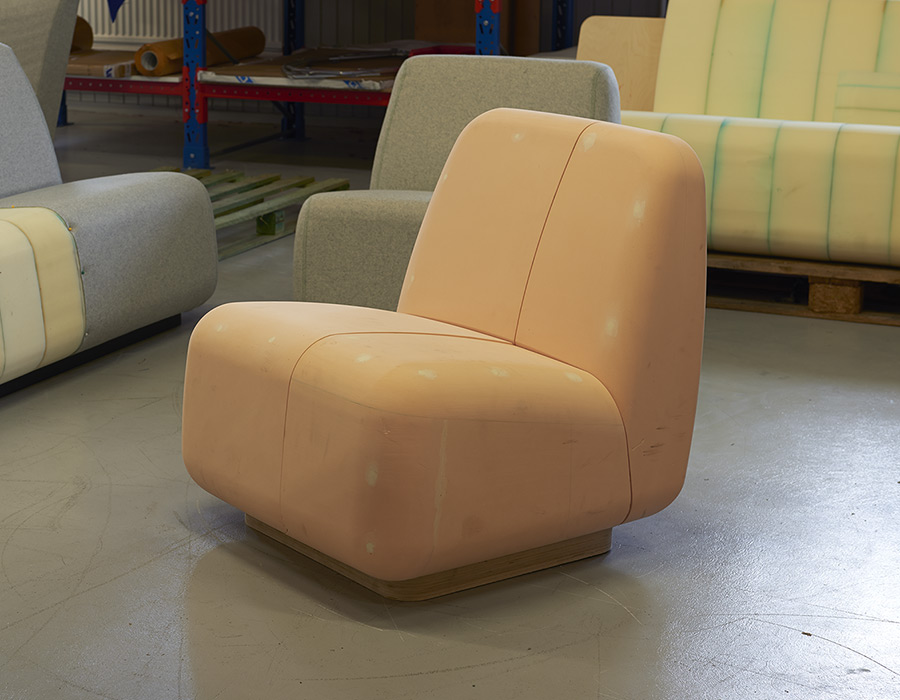 The Making of Aperi
Easy Chair and Sofa
Our new collaboration with Lammhults, the high-end Swedish furniture brand, started with the development of the upholstery-seating group APERI.
The objects we created  –  easy chair, 2-seater sofa and 3-seater sofa –  appear as sculptural solitaires which convey a spirit of clarity, solidity and precision. With its soft-edged, inviting look APERI will offer long-term seating comfort for any environment, a happy balance between lifestyle and work-style.

The Making of Aperi
Polstermöbel
Das erste Projekt der Zusammenarbeit mit dem schwedischen Objektmöbelhersteller Lammhults ist die Polstermöbelfamilie APERI. Die einzelnen Produktvarianten (Sessel, Zweisitzer und Dreisitzer) sind als skulpturale Solitäre konzipiert, die eine Atmosphäre der Klarheit, Solidität und Präzision vermitteln. Neben Langzeit-Sitzkomfort bietet APERI eine weiche und sympathische Aura, die zwischen Wohn- und Arbeitswelt vermittelt.