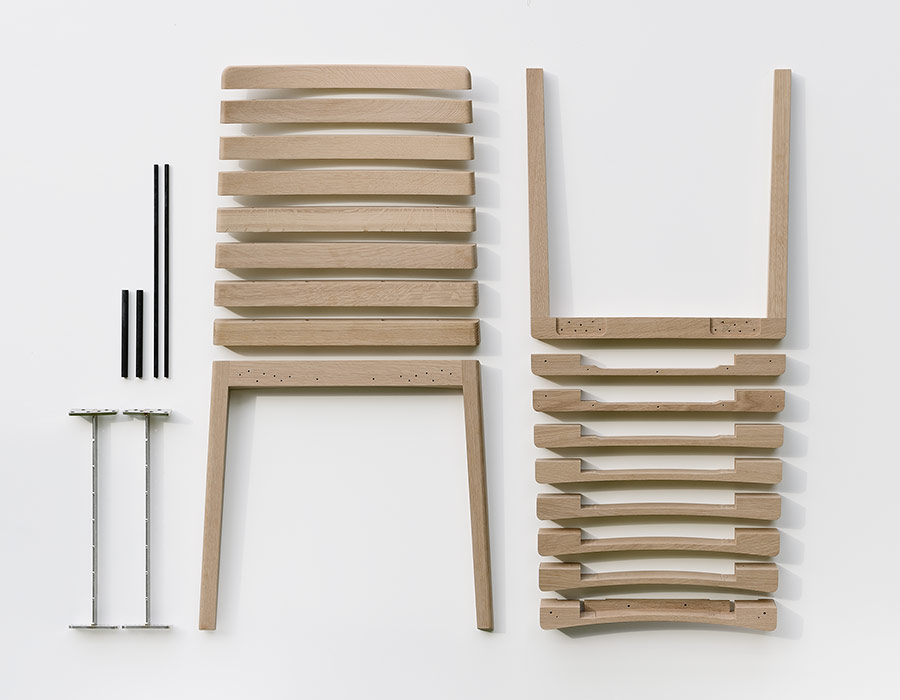 Rip Chair
CNC milled wooden chair
The RIP CHAIR is an all-round chair made of solid wood. This chair ensures ultimate comfort: It has an ergonomically designed seat and backrest which is spring loaded to move dynamically with your movements. The ribbed structure gives the RIP CHAIR a visually light and elegant appearance and guarantees perfect ventilation. The RIP CHAIR can be stacked.

Rip Chair
CNC-gefräster Vollholzstuhl
Der RIP CHAIR ist ein Allroundstuhl aus Massivholz. Er bietet Sitzkomfort auf höchstem Niveau: Sitz und Rückenlehne sind maximal ergonomisch geformt, die Rückenlehne ist federnd gelagert und macht die Bewegungen des Rückens mit. Die Rippenstruktur lässt den Stuhl leicht und elegant erscheinen und garantiert optimale Durchlüftung. Der RIP CHAIR ist stapelbar.