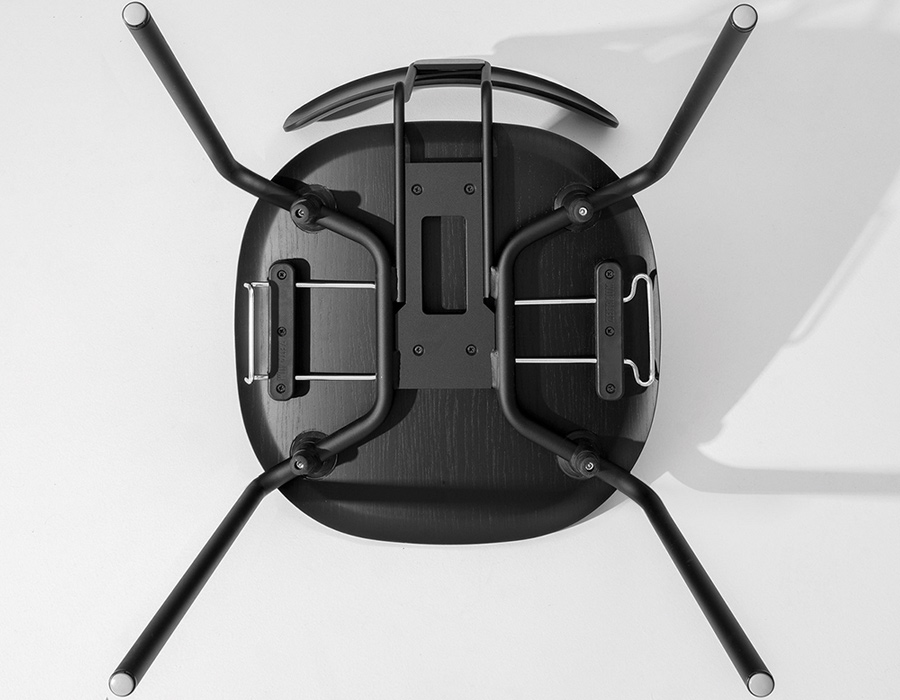 Okito Ply Features
Multipurpose Chair
In order to get OKITO PLY ready for the contract market we developed a set of integrated row connectors. Equipped with these features OKITO PLY is still stackable.
Assistant: Ludwig Kaimer

Okito Ply Features
Mehrzweckstuhl
OKITO PLY ist als vollwertiger Mehrzweckstuhl konzipiert. Um ihn auch in Auditorien einsetzten zu können, haben wir eine integrierte Reihenverbindung entwickelt, mit der der Stuhl optional konfiguriert werden kann. Auch mit der Reihenverbindung ist OKITO PLY stapelbar.
Projektassistent: Ludwig Kaimer