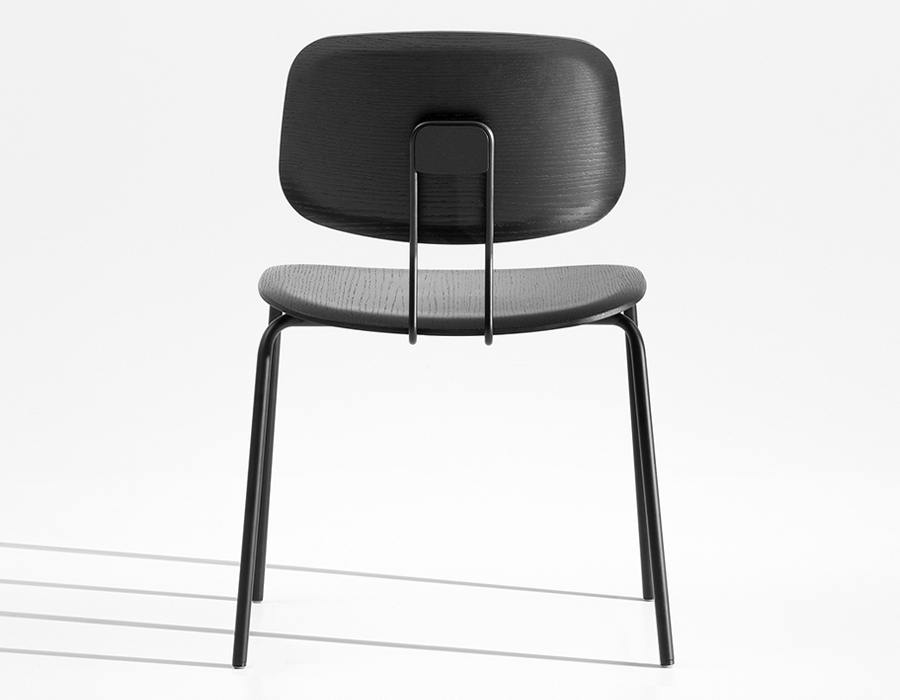 Okito Ply Dining
Multipurpose Chair
OKITO PLY DINING – the dining version for a wide range of applications.
OKITO PLY DINING extends the OKITO family by a dining chair with a large backrest. The contract chair can be used at the private dining table as well as at the conference table and in the restaurant. In the restaurant, he defines the quieter area where the guest wants to stay longer. It can ideally be combined with the lighter version OKITO PLY. Different zones can be created in this way.
At the conference table, the OKITO PLY DINING offers the necessary comfort thanks to the ergonomic molded wood seat. The backrest absorbs the movement of the body and swings with it. At the dining table, too, the chair is formal, subtly designed and solidly built.
Assistant: Ludwig Kaimer, Felix Landwehr

Okito Ply Dining
Mehrzweckstuhl
OKITO PLY DINING – die Dining-Version für vielfältige Anwendungsbereiche.
OKITO PLY DINING erweitert die OKITO Familie um einen Dining-Stuhl mit großflächiger Rückenlehne. Der Objektstuhl ist am privaten Esstisch wie am Konferenztisch und im Restaurant einsetzbar. In der Gastronomie definiert er den ruhigeren Bereich, an dem der Gast länger verweilen möchte. Ideal kann er mit der leichteren Variante OKITO PLY kombiniert werden. So können unterschiedliche Zonen geschaffen werden.
Am Konferenztisch bietet der OKITO PLY DINING durch den ergonomischen Formholzsitz den nötigen Komfort. Die Rückenlehne nimmt die Bewegung des Körpers auf und schwingt mit. Auch am Esstisch nimmt sich der Stuhl formal zurück, feinsinnig gestaltet und solide gebaut.
Projektassistent: Ludwig Kaimer, Felix Landwehr