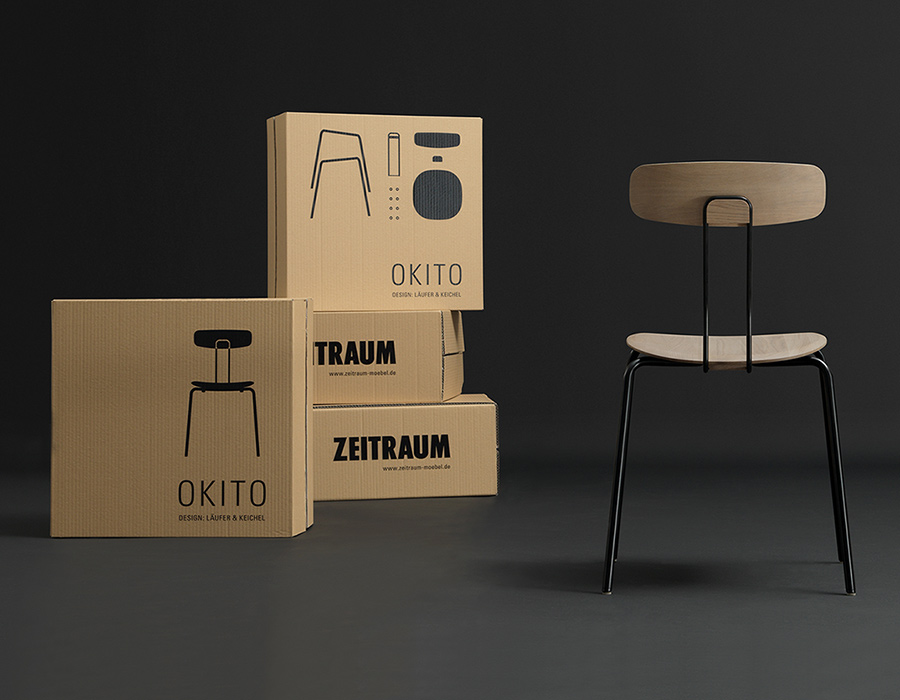 Okito Family
Multipurpose Chair Family
OKITO FAMILY focuses on the unique, stackable, multi-purpose chair OKITO. Its structure comprises seat and backrest made from solid wood and a chair base made from stainless steel tube. Since the construction works solely with screw joints, OKITO can be completely disassembled and flatpacked. The wooden parts of the chair are manufactured by CNC milling technology. Due to their expressive three-dimensional shape they provide an excellent level of comfort.
The family has been extended by OKITO STOOL, OKITO BAR STOOL, OKITO BAR TABLE and OKITO COFFEE TABLE.
Assistant: Ludwig Kaimer, Matthias Gschwendtner

Okito Family
Mehrzweckstuhl-Familie
Im Mittelpunkt der OKITO FAMILY steht der stapelbare Mehrzweckstuhl OKITO. Sitz und Rückenlehne des Stuhls sind aus Massivholz gefertigt, das Gestell aus Edelstahlrohr. Sämtliche Verbindungen sind geschraubt – Okito kann zerlegt und flach verpackt versendet werden. Die Massivholzteile des Stuhls werden mit modernster CNC-Frästechnologie gefertigt. Aufgrund ihrer expressiven und räumlichen Geometrie bieten sie hervorragende ergonomische Eigenschaften.
Zusammen mit dem Stuhl besteht die OKITO FAMILY aus OKITO STOOL, OKITO BAR STOOL, OKITO BAR TABLE und OKITO COFFEE TABLE.
Projektassistent: Ludwig Kaimer, Matthias Gschwendtner