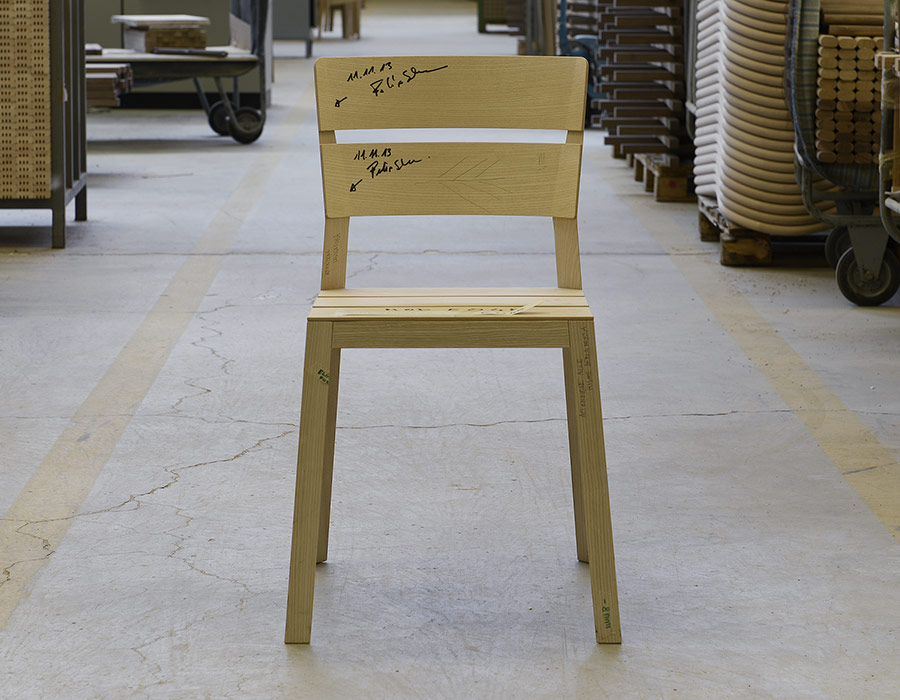 The Making of Satsuma
CNC milled wooden chair
During the early Seventies, book shelves made from fruit boxes served as a creative way of criticising the bourgeois establishment. Inspired by the aesthetic expression and intelligent construction of such fruit boxes, we developed the modern and ultra light SATSUMA CHAIR.

The Making of Satsuma
CNC-gefräster Vollholzstuhl
In den frühen 70er Jahren waren Apfelsinenkisten-Regale Ausdruck der Kritik am bürgerlichen Geschmack des "Establishments". Inspiriert vom ästhetischen Ausdruck dieser Readymade-Objekte und der konstruktiven Intelligenz der Apfelsinenkisten haben wir den modernen und ultraleichten SATSUMA CHAIR entwickelt.