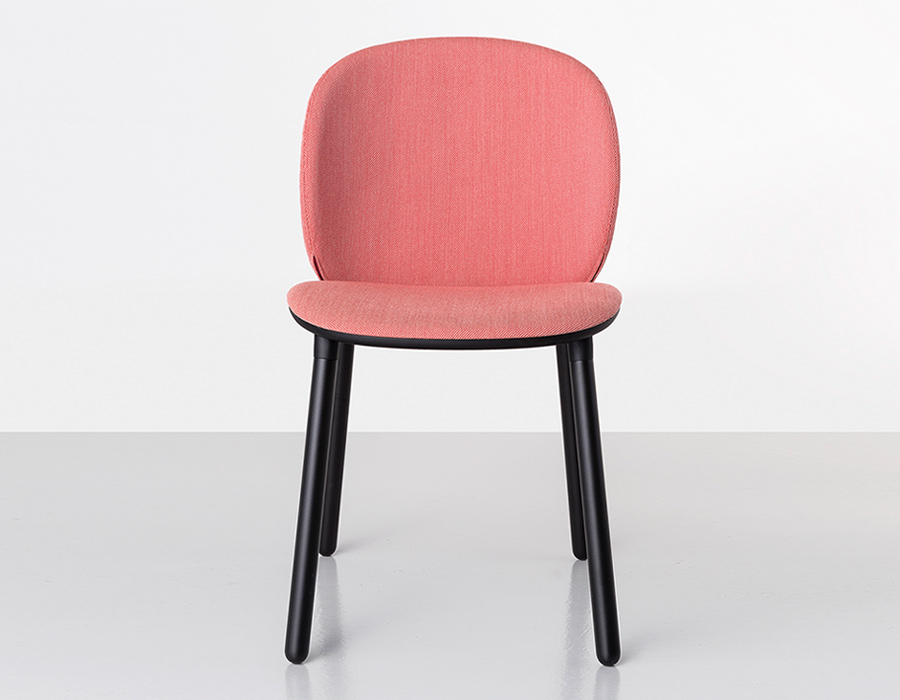 DUA
Chair and Armchair
In 2017, we began working with the Italian design label KRISTALIA.
This collaboration has resulted in DUA, an aluminium-diecast platform-based and upholstered seating series, consisting of a chair and an armchair.
The name DUA invariably refers to the number "two": and, in our case, it stands for the two curved and elliptical surfaces of the seat and backrest that sensuously rotate around each other like a mobile.
Assistant: Ludwig Kaimer

DUA
Stuhl und Armlehnenstuhl
Im Jahr 2017 starteten wir die Zusammenarbeit mit dem italienischen Design Label KRISTALIA.
Entstanden ist die auf einer Aluminium-Druckguss-Plattform basierenden Polster-Stuhlfamilie DUA bestehend aus Stuhl und Sessel.
Der Name DUA verweist auf die Zahl "Zwei": Er steht für die zwei gekurvten und ellyptischen Flächen von Sitz und Rückenlehne, die sich wie bei einem Mobile sinnlich umspielen.
Projektassistent: Ludwig Kaimer