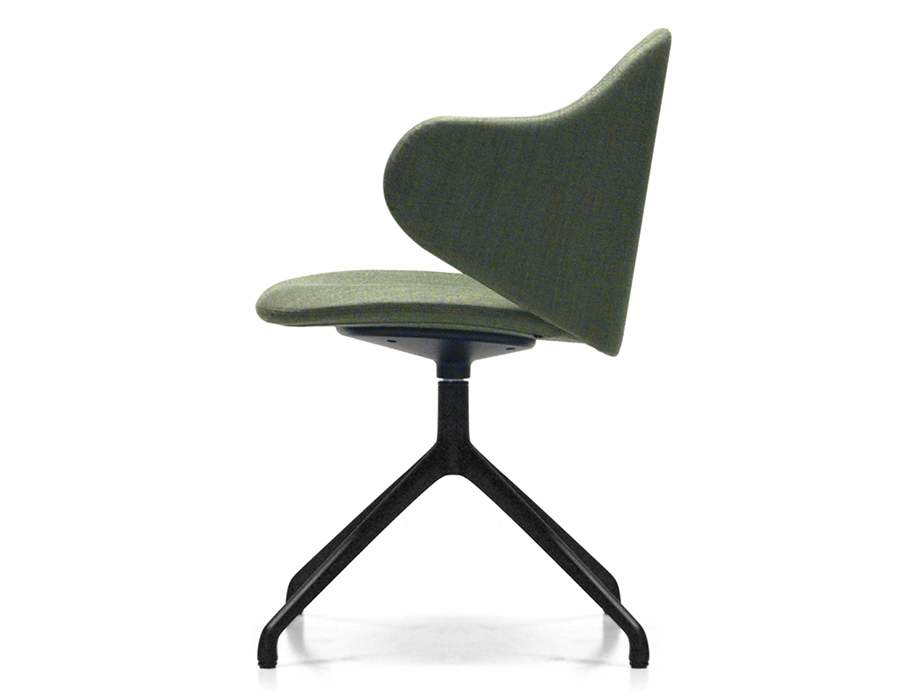 DUA Family
Dua Chair and Armchair on further bases
In 2017, we began working with the Italian design label KRISTALIA.
This collaboration has resulted in DUA, an aluminium-diecast platform-based and upholstered seating series, consisting of a chair and an armchair.
The name DUA invariably refers to the number "two": and, in our case, it stands for the two curved and elliptical surfaces of the seat and backrest that sensuously rotate around each other like a mobile.
In the meantime, the DUA FAMILY has grown and was accomplished by a fully embracing backrest with integrated armrests and several bases such as four-star base, five-star base with castors, cantilever and sledge base.
Assistant: Ludwig Kaimer

DUA Family
Dua Chair mit weiteren Gestellvarianten
Im Jahr 2017 starteten wir die Zusammenarbeit mit dem italienischen Design Label KRISTALIA.
Entstanden ist die auf einer Aluminium-Druckguss-Plattform basierenden Polster-Stuhlfamilie DUA bestehend aus Stuhl und Sessel.
Der Name DUA verweist auf die Zahl "Zwei": Er steht für die zwei gekurvten und ellyptischen Flächen von Sitz und Rückenlehne, die sich wie bei einem Mobile sinnlich umspielen.
In der Zwischenzeit ist die DUA FAMILY größer geworden. Eine voll umschließende Rückenlehne mit integrierten Armlehnen und mehrere Gestelle wie ein vierstrahliges Fußkreuz, ein fünfstrahliges Fußkreuz mit Rollen, ein Freischwinger und und ein Kufengestell sind hinzugekommen.
Projektassistent: Ludwig Kaimer