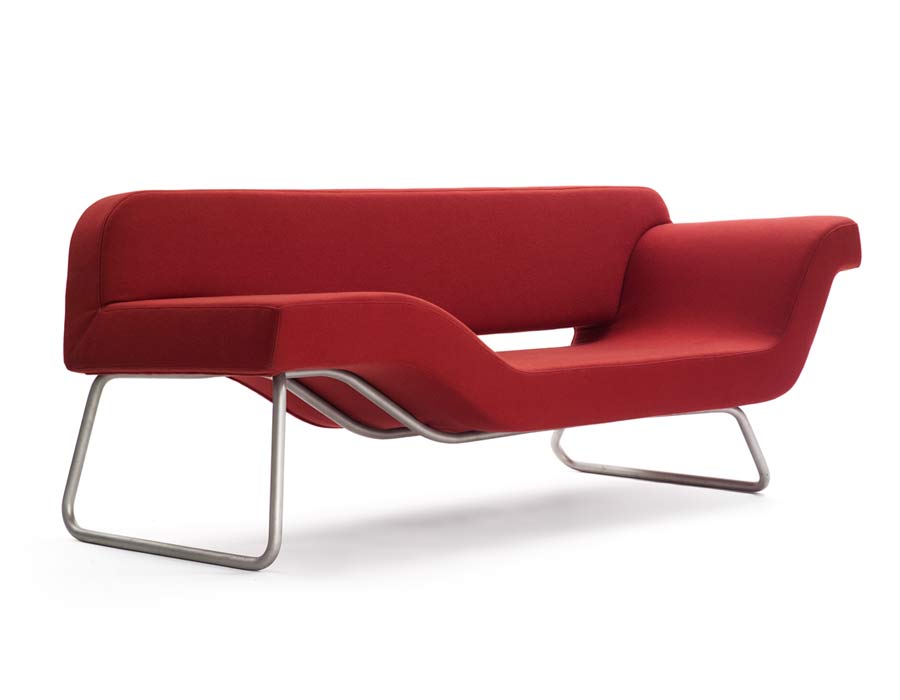 Nouvellevague
Chaise longue
Single piece | 2003
NOUVELLEVAGUE is a hybrid object between sofa and chaise longue.
Its wave like form gives a unique aesthetical appearance to the object and offers a wide range of use. While sitting or lying on it, the user can work, relax or sleep.
The cover is completely removable.

Nouvellevague
Chaiselongue
Einzelstück | 2003
NOUVELLEVAGUE ist ein hybrides Objekt zwischen Sofa und Chaiselongue.
Die Wellenform gibt dem Objekt eine unverwechselbare Erscheinung und lädt zu unterschiedlichsten Formen der Nutzung ein. Sitzend oder liegend kann auf dem Polstermöbel gearbeitet, entspannt oder geschlafen werden.
Der Bezug ist vollständig abnehmbar.