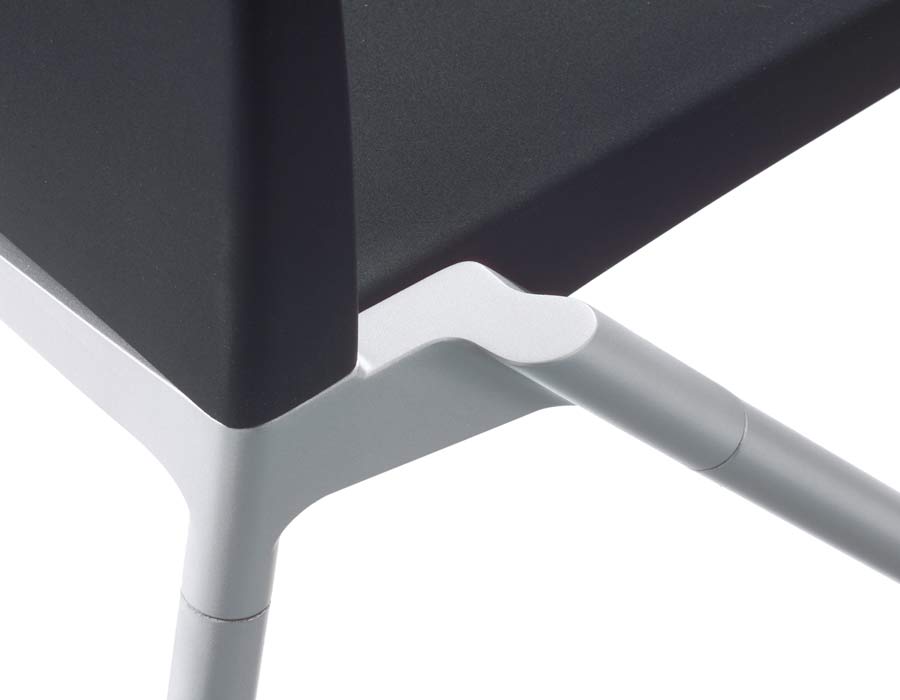 Calla
Nesting chair
Case study for Wilkhahn | 2004
CALLA FAMILY´S central object is a nesting chair on castors made for use in the contract sector. The completely new chair concept of CALLA FAMILY is based on a bridge-like part made of die cast aluminum, which connects the essential elements of the chair visually and constructively. To nest the chairs, the seat has to be put in an upright position. The bearing of the seat is not visible from outside. Client for the development of CALLA FAMILY was the company Wilkhahn – Wilkening + Hahne GmbH+Co.

Calla
Staffelstuhl
Designstudie für Wilkhahn | 2004
CALLA ist ein staffelbarer Objektstuhl auf Rollen. Das vollständig neuartige Stuhlkonzept basiert auf einem Aluminiumdruckguss-Tragbügel, der alle wesentlichen Bauelemente des Stuhls konstruktiv und visuell miteinander verbindet. Zum Ineinanderschieben der Stühle wird die Sitzfläche hochgeklappt. Die Lagerung der Sitzfläche ist von außen nicht sichtbar. Die Entwicklung des Stuhls erfolgte im Auftrag von Wilkhahn – Wilkening + Hahne GmbH+Co.